EXTRACT
100% Pure, Filler-free
Our proprietary technology ensures that no fillers or additives are used so you receive only the best and purest reishi extract powder.
compare products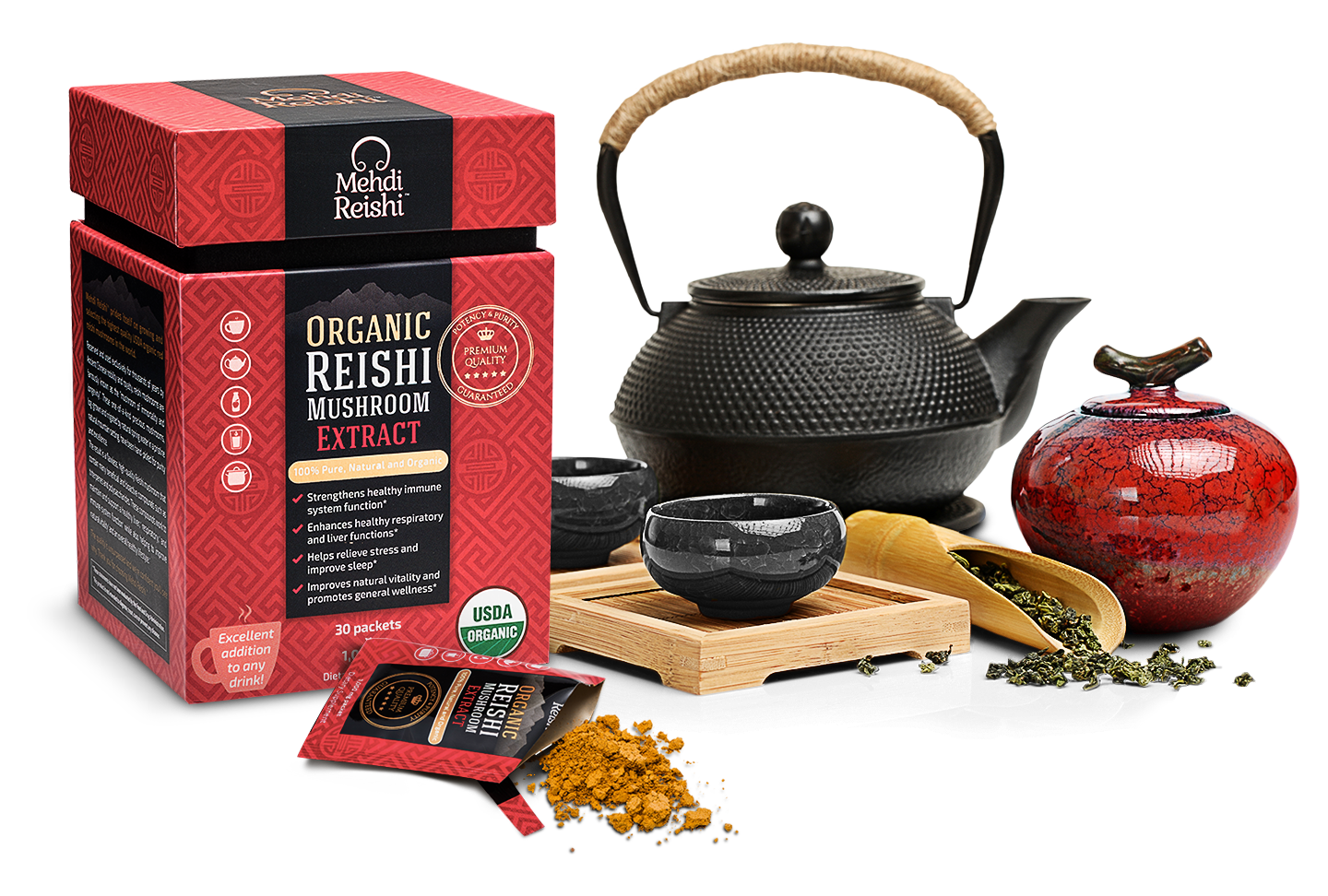 Directions of use
Take one packet once per day, with or without food. For maximum effectiveness take up to two packets, once or twice per day.
Recommendation
We recommend adding and mixing them with any of your favorite drinks, such as tea, coffee, juice or smoothies.