FORMULA
A Reishi lover's dream
Getting the best of both worlds, Mehdi's Ultimate Formula contains both our potent shell-broken Spores and our filler-free Extract.
compare products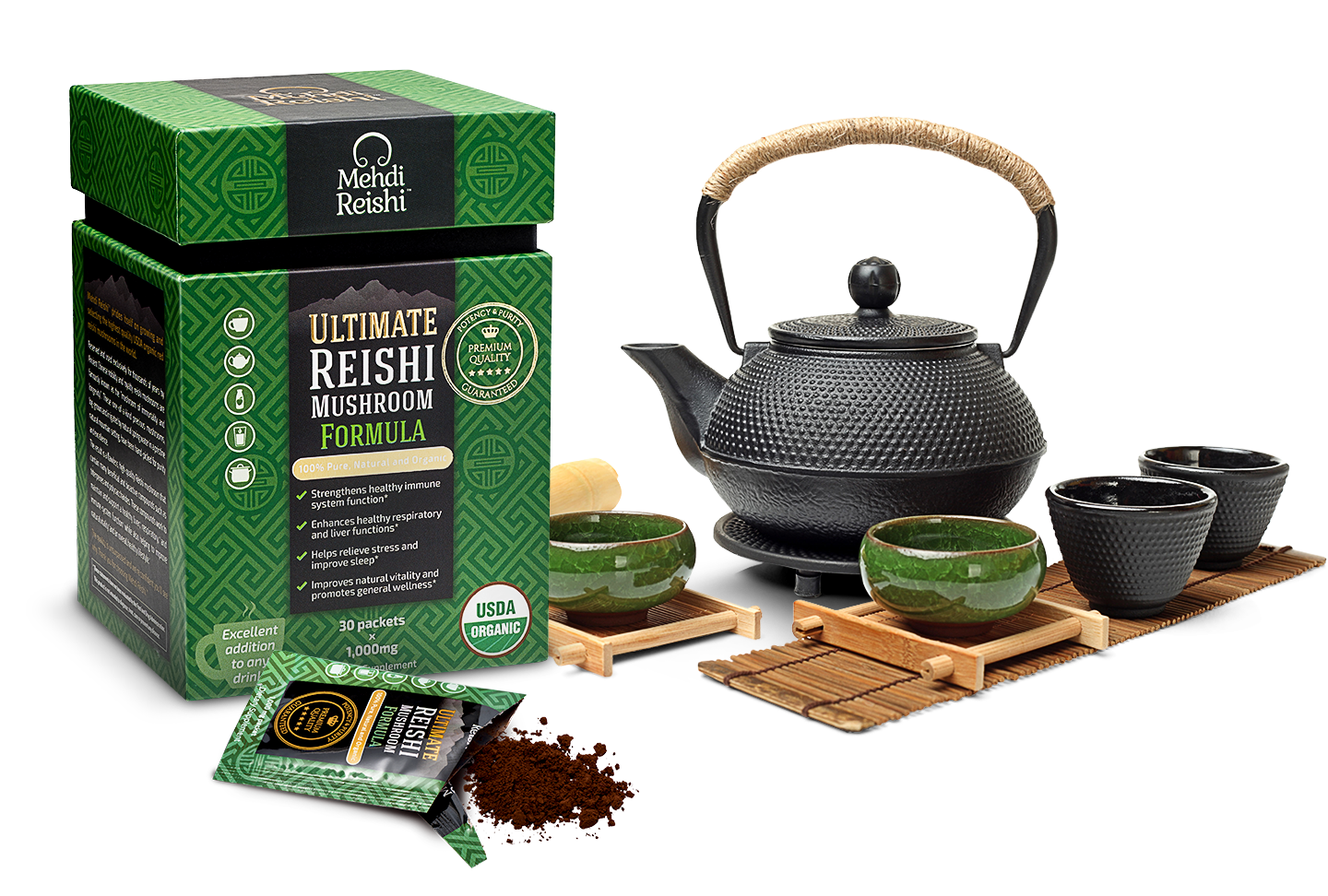 Directions of use
Take one packet once per day, with or without food. For maximum effectiveness take up to two packets, once or twice per day.
Recommendation
We recommend adding and mixing them with any of your favorite drinks, such as tea, coffee, juice or smoothies.